The motion to change the IMRF designation from 600 to 1,000 hours per year came out of the finance committee. "This means that departments can hire part-time employees to work up to 1,000 hours in a year before IMRF would need to be paid," finance chair Chuck Ruben said.

The action would affect future county employees, including board members. Anyone already employed by the county and receiving IMRF would be grandfathered in.

Board chairman Terry Carlton said that increasing the hours would provide a cost savings to Logan County and allow department heads to manage better.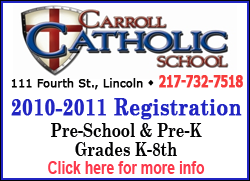 Board member Dave Hepler was absent last week when this was brought up. He said that he is opposed to this action. He explained: "I feel strongly enough that I'd like to see future people run for this board, get involved and then hopefully run for statewide offices. I think IMRF participation is necessary. I see this as something discouraging."
Carlton checked on what other counties have done. He said that 60 of 102 Illinois counties have opted for this change. The only counties that have held off are where county board members are full time.
Several county administrators have said that this would be a help to their departments -- Steve Nichols, sheriff; Mark Hilliard, health department administrator; Sally Litterly, county clerk and recorder; and Bret Aukamp, highway engineer. Their comments varied, but all said that the increased hours would allow them better ability to manage in one way or another, such as to provide more service through seasonal or special project temporary help, or that it would bring relief for overworked full-time employees while allowing flexibility to maintain strained budgets.
While it is the yearly total that counts for IMRF, the weekly averages would be:
1,000 hours per year / 52 weeks per year = 19.23 hours per week

600 hours per year / 52 weeks per year = 11.53 hours per week
Ruben said there is also a one-year window for error if hours would be guessed at under 1,000 hours but go over some.
Ruben explained that less than 32 hours per week (1,664 hours per year) is considered part-time work. Usually someone is above 32 hours per week before they are considered for retirement and other benefits, although the insurance that the county is under considers employees eligible at 30 hours per week.
This is about either part-time people doing a part-time job who are planning to move up, or it is college students working for the summer and such, he said.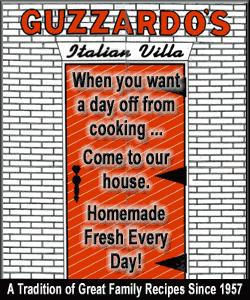 Hepler said that he realized it might make it a little easier for some departments to manage, "but from what I've seen, the private sector does not seem to have a problem managing part-time employees, and I would expect our public administrators should be able to do at least as good of job."
All 12 board members were present. The motion passed with nine board members voting yes: Rick Aylesworth, Kevin Bateman, Terry Carlton, Gloria Luster, Bill Martin, Pat O'Neill, Chuck Ruben, Jan Schumacher and Terry Werth. Three voted no: Bob Farmer, David Hepler and John Stewart.
Ruben added that he just received notice about his IMRF payments that will begin in December. "Thirty-five dollars per month," he stated flatly. There were snickers, and with sarcasm he responded, "Yeah, McDonald's tonight, guys!"
The enterprise zone amendment proposes extension to several grain elevators spread throughout the county. Andy Hamilton of Opportunity Alliance said seven sites that include four different grain companies would be added to the zone, and it would involve three units of government. The grain businesses would see some state benefits, he said.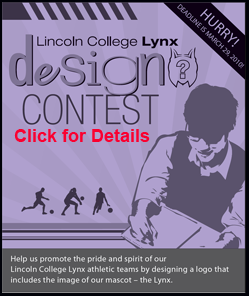 Hamilton said that last fall they surveyed grain companies throughout the county and found four companies that had $6 million construction expansion plans in the next 24 months.
The board approved the recommendation of the Logan County Regional Planning Commission with 11 voting yes. Ruben abstained due to sitting on the Hartsburg Grain Elevator board.
[By JAN YOUNGQUIST]