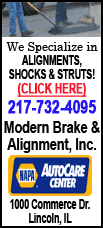 The borrowing figure, however, was lower than expected, due to a boost in tax collections.
Furthermore, the January deficit was revised sharply lower- to 43 million pounds from the 4.3 billion pounds which shocked markets when it was announced last month -- because of higher estimates for tax revenues and, to a lesser extent, revisions to net investment.
The February borrowing raised total net debt to 857.7 billion pounds, equal to 60.3 percent of gross domestic product, up from 59.9 percent in January and from 50.5 percent a year earlier.
For the financial year to date (April-February), the public sector current budget deficit is 94.7 billion pounds compared with 37.4 billion pounds a year earlier. Net borrowing for the fiscal year to date is 131.9 billion pounds, up from 66.5 billion pounds a year earlier.
The statistics agency said tax receipts in February were 42.6 billion pounds, up from 41.1 billion pounds a year earlier, boosted by the hike in value-added taxes from 15 percent to 17.5 percent on Jan. 1.
Jonathan Loynes, economist at Capital Economics, said the February figures were a boost for Treasury Chief Alistair Darling as he prepares to announce a pre-election budget next week.