Germany has said this week that Greece's debt problems can be addressed only by the country's austerity program. That suggests an EU summit next week, which had been expected to propose bilateral loans for Greece, will come up empty-handed.
The lack of clarity weighed on European markets and the euro.
Britain's FTSE 100 benchmark index fell 0.2 percent to 5.632.89 while Germany's DAX slid 0.1 pecent to 6,016.75. France's CAC-40 fell 0.3 percent to 3,945.32.
The 16-nation euro bought $1.3674 in morning European trading Thursday, down from $1.3753 the night before in New York.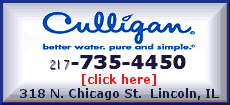 Investor sentiment was hit by the political divisiveness over whether and how to help Greece with loans or guarantees.
German Chancellor Angela Merkel said Wednesday that "there are no alternatives to the Greek austerity program and further efforts in the coming years." She also said there should be mechanisms to allow for the expulsion from the eurozone of countries who repeatedly flout fiscal rules.
Greek Prime Minister George Papandreou said Thursday that his country would have to resort to help from the IMF, which would be a humiliation for the eurozone, if it does not receive aid from fellow European countries.
Analysts say markets are unnerved not only by the lack of clarity about Greece's future but also by European leaders' inability to find common ground on basic economic policy -- France this week criticized Germany for running a trade surplus, which drives its trading partners, like Greece, to suffer deficits.
"The political rift angle may prove more enduring for the markets," said Daragh Maher, analyst at Credit Agricole CIB.
The downbeat mood spread outside Europe as well, with Asian indexes mostly falling and Wall Street expected to slide on the open. Dow industrial futures were down 0.1 percent at 10,656.00 while Standard & Poor's 500 futures were 0.1 percent lower at 1,159.60.