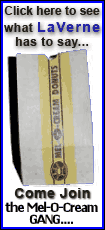 The German sports car brand took the No. 1 spot in the annual study, which gave it ninth place last year. Lincoln came in second, while Buick and Lexus tied for third. Mercury and Toyota rounded out the top five.
The annual study measures problems experienced by the original owners of vehicles after three years. In last year's study, Buick and Jaguar tied for fewest problems, but both brands lost ground to rivals this year.
Toyota, whose reputation has come under scrutiny in the face of massive recalls, fell two spots from its third-place standing last year. While average vehicle quality across the industry improved from last year's survey, Toyota's quality score fell slightly.
However, the Japanese nameplate still swept four segment awards, more than any other brand. Japanese rival Honda took three segment awards, while Ford Motor Co.'s Lincoln brand took two awards.
The industry average was 155 problems per 100 vehicles, J.D. Power said, or less than two problems per vehicle. That's a decline from 167 problems per 100 vehicles last year.
"The improvements in long-term dependability and component replacement rates are good news for both consumers and manufacturers," said David Sargent, vice president of global vehicle research for J.D. Power, in a statement.