He told a European Parliament Committee Thursday that "this is not to be asking for money, but to have some form of an instrument on the table."
Papandreou says that such a plan "alone would be enough to make sure that the speculators would be warned off."
He said failure of the EU to agree a plan would force Greece to go to the International Monetary Fund for a financial rescue. He added that he didn't see the IMF asking for tougher measures.
The 27 EU leaders will hold a summit next week at which they may assess measures to help Greece. Under the current circumstance, Papandreou said that his country "cannot sustain" its tough austerity program to get out of its financial crisis if it is forced to pay high costs to borrow.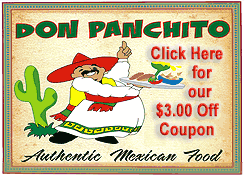 He said Thursday that financial markets are selling Greek taxpayers short, as his government's efforts to reduce its deficit "cannot be executed as quickly as futures or credit defaults swaps."
He says traders take "all the efforts that we are making and put them into their pockets."
Papandreou's plea came on the heels of remarks by German Chancellor Angela Merkel, who told her parliament that there should in future be a mechanism to expel countries from the eurozone as a last resort if they persistently break its financial rules.
Merkel -- whose country has Europe's biggest economy -- tried to made clear that they aren't aimed at tackling the current Greek debt crisis.