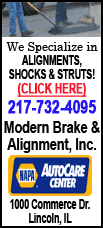 In the U.S., traders will look to reports on inflation and initial jobless claims for signs the domestic economy is continuing to recover.
Stocks have been grinding higher over the past five weeks, with the Dow up about 825 points during that time. The Dow has risen for seven straight sessions. The Standard & Poor's 500 and Nasdaq composite indexes are both at their highest levels since 2008.
Gains over the past couple of days came after the Federal Reserve said it would keep a key lending rate at historic lows and noted the economy is showing more signs of improvement.
Ahead of the opening bell, Dow Jones industrial average futures fell 1, or less than 0.1 percent, to 10,662. Standard & Poor's 500 index futures fell 1.60, or 0.1 percent, to 1,159.40, while Nasdaq 100 index futures fell 3.00, or 0.2 percent, to 1,931.00.
The Labor Department is expected to say consumer prices inched higher by 0.1 percent last month, according to economists polled by Thomson Reuters. The slow recovery and continued high unemployment have kept prices in check.
Excluding volatile energy and food costs, the core Consumer Price Index also likely rose 0.1 percent in February.
If the report comes in as expected it would be the second straight day the Labor Department reported benign inflation figures. On Wednesday, a report on inflation at the wholesale level showed rising prices are almost nonexistent.
The Fed has repeatedly said inflation is expected to remain low for quite some time. That will allow the central bank to keep interest rates low to help try and drive economy growth.