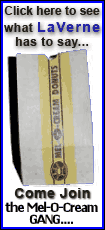 Maine banned smoking at its state beaches last year, but groups that track such legislation say no state prohibits lighting up throughout its entire park system, as the California bill proposes.
Under a legislative compromise, campsites and parking areas will be exempted from the ban.
"It is very clear that the garbage that is created as a result of smoking on beaches -- butts and wrappers -- are polluting our water," Democratic state Sen. Jenny Oropeza of Long Beach, the bill's author, said in an interview. "In terms of the state park system, we have a major fire hazard when cigarettes are smoked in parks."
Her bill would affect some of the state's most iconic geography, from the otherworldly desert landscape of Anza Borrego to famous Southern California surfing spots to Northern California redwood groves. It previously passed the Senate and will be considered Thursday in the Assembly, where Oropeza is hopeful it will be approved.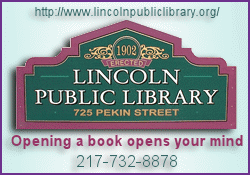 The legislation is opposed by the tobacco industry, which disputes that secondhand smoke is harmful.
If the legislation eventually is signed into law, California would be the first state to ban smoking throughout its entire park system, according to Americans for Nonsmokers' Rights, a Berkeley-based nonprofit that tracks such bans.
Similar smoking bans are being considered in Hawaii, New Hampshire, New Jersey and New York, according to the American Cancer Society.
The move would not be surprising in a state with a long history of cracking down on smoking as a way to eliminate exposure to secondhand smoke. A California law that took effect in 2008 slaps motorists with a $100 fine if they are smoking in a car that contains a minor under the age of 18.
California previously banned smoking in enclosed workplaces such as bars and restaurants, and within 25 feet of a playground.
Nationwide, nearly 100 cities prohibit smoking at beaches, and more than 400 local governments ban smoking at municipal parks.
"Many of these laws often start at the local level first," said Cynthia Hallett, executive director of Americans for Nonsmokers' Rights.
Previous bills have stalled in the California Legislature, but Oropeza said she is confident her bill will pass this year and make it to Gov. Arnold Schwarzenegger's desk. The Long Beach Democrat said she is hopeful the health-conscious governor will sign it.
Oropeza said the legislation could save the financially strapped state millions in fighting wildfires started by someone tossing a lit cigarette in a state park.
Oropeza excluded campsites from the ban to accommodate state park officials, who said prohibiting smoking at campsites would be difficult to enforce.