Ag Day Breakfast scholarship winners announced

Send a link to a friend
[March 18, 2010] The Lincoln/Logan County Chamber of Commerce Ag Day Breakfast was today at 7 a.m. at Lincoln Christian University's Laughlin Center. The breakfast is an annual event celebrating its 11th anniversary in 2010. During the history of the breakfast, $58,000 has been awarded in scholarships to high school seniors and college students pursuing an education in agriculture-related fields. The chamber's ag committee feels that the key to the future of agriculture in Logan County is to invest in these bright young students.
This year $9,000 was awarded in scholarships.

Scholarship winners:
Joshua Clark is a Hartsburg-Emden High School senior and the son of Stan and Lisa Clark. Josh plans to attend Illinois Central College and pursue a career in diesel-powered equipment technology and agriculture

Adam Cross is a graduate of Hartsburg-Emden High School. While in high school he attended classes at Heartland Community College. Adam is currently enrolled as a freshman at the University of Illinois, where he is pursuing a degree in agricultural marketing and management. He is the son of Jay and Christy Cross.

Daniel Fulton is a senior at Lincoln Community High School and plans to attend the University of Illinois while being dually enrolled at Parkland Community College. He plans to pursue a degree in crop sciences. Daniel is the son of John and Sherry Fulton.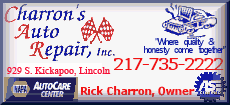 Elias Klokkenga is a graduate of New Braunfels High School. He currently attends the University of Illinois and is pursuing an education in agricultural and consumer economics--agribusiness and in crop and soil management. Elias is the son of Alan and Sylvia Klokkenga.

Andrew Lindgren is a graduate of Olympia High School and attends the University of Illinois, pursuing a pre-veterinary degree in animal science. Andrew is the son of Jim and Diane Lindgren.

Samantha Lowman graduated from Lincoln Community High School and currently attends Southeast Missouri State, where she is pursuing a degree in agribusiness and animal science. Samantha is the daughter of Todd and Georgia Lowman.

Ellen Olson attends Mount Pulaski High School and plans to attend Lake Land Community College to study agriculture transfer and animal science. She is the daughter of John and Ann Olson.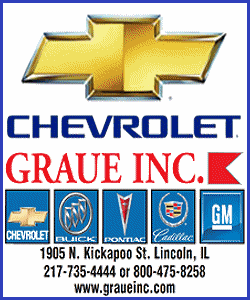 Martin Oltmanns is a graduate of Lincoln Community High School and currently attends Augustana College, where he plans to major in chemistry and physics. Martin plans to apply his education to agriculture and alternative fuels. He is the son of Clark and Dana Oltmanns.

Katrina Schreiner is a senior at Lincoln Community High School. She plans to attend Heartland Community College and continue her education in agricultural business at Illinois State University. Katrina is the daughter of Steve and Pam Schreiner.
Besides the awarding of scholarships, the breakfast program included an informational ag update from hometown gal Katheryne Stoll Rehberg, who is a product manager with ADM Corn Business Unit. She discussed exciting advancements in agriculture and how these advancements affect our local farmers and economy.
The purpose of the ag breakfast is to recognize the economic impact of agriculture in Logan County. The event directly reflects the mission of the chamber's ag committee mission to enhance the Logan County economy by strengthening ag and business relationships, exploring and implementing value-added opportunities, developing and marketing agricultural tourism attractions, and encouraging natural resource management.
[Text from file received from the Lincoln/Logan County Chamber of Commerce]