National hospital groups said they, too, were reviewing the decision. Nonprofit hospitals around the country face similar tax challenges as critics accuse them of operating largely the same as for-profit hospitals.
The decision capped a five-year fight by Provena Covenant Medical Center to regain the Champaign County tax exemption the Illinois Department of Revenue revoked.
The court said evidence showed that both the number of uninsured patients receiving free or discounted care and the dollar value of the care they received from the Roman Catholic Church-affiliated medical center were minimal.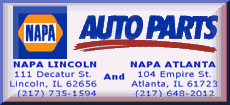 "As a practical matter, there was little to distinguish the way Provena Hospitals dispensed its 'charity' from the way in which a for-profit institution would write off a bad debt," the court said in its decision, written by Justice Lloyd Karmeier.
The medical center's chairman, Jon "Cody" Sokolski, said in a statement that he was "deeply disappointed" by the decision.
"Provena Covenant Medical Center cares for all of our community who need our health services regardless of their ability to pay," he said.
Sokolski said the medical center provided "more than $38 million in free care and other community benefits" in 2008 and hopes to "carry on in our charitable works, despite the fact that this ruling restricts our ability to do so."
Department of Revenue spokeswoman Sue Hofer issued a statement saying the department was pleased to have won its battle.
"It seems only fair that, when our communities are in serious financial difficulties, we carefully review exemption requests to ensure they meet the intent of both the Illinois Constitution and the law," she said.
Nonprofit hospitals around the country are facing similar challenges to tax breaks from local, state and federal authorities seeking more accountability about hospital charity care.
The ruling wasn't clear about how to measure a hospital's level of charity care, something that likely will be decided in other court cases, according to Mark Deaton, an attorney for the Illinois Hospital Association. The association represents the vast majority of the state's 200-plus hospitals.
Deaton worries governments may go after hospital tax exemptions to ease their own money problems.
"That would be incredibly damaging and incredibly destabilizing," he said. "Our main message at the moment for policy makers, officials, is: Stand down, figure out what this really means, what the impact is and how we should move forward."
The Catholic Health Association, which is the nation's largest group of nonprofit health care groups and filed legal arguments in support of Provena in the case, said it is reviewing Thursday's decision but declined further comment.