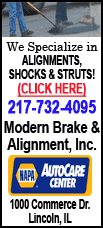 For the first time, the Medicare payroll tax would be applied to investment income, beginning in 2013. A new 3.8 percent tax would be imposed on interest, dividends, capital gains and other investment income for individuals making more than $200,000 a year and couples making more than $250,000.
The bill also would increase the Medicare payroll tax by 0.9 percentage point to 2.35 percent on wages above $200,000 for individuals and $250,000 for married couples filing jointly.
The new tax on investment income is higher than the 2.9 percent tax proposed by President Barack Obama. House Democratic leaders increased it so they could reduce the impact of a new tax on high-cost health insurance plans strongly opposed by labor unions.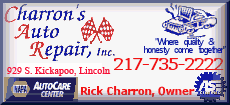 The 40 percent tax on health benefits would be delayed until 2018 and would apply only to premiums exceeding $10,200 a year for individuals and $27,500 for families.
The search for revenue to pay for health care has been made more difficult by Obama's campaign pledge not to raise taxes on the middle class. The result is a bill that would raise a total of $438 billion in new taxes over the next decade, mainly from high-income taxpayers and fees on the health care industry.
Taxing the rich to pay for health insurance would represent a significant departure from the way Americans have financed safety net programs in the past.
Both Social Security and Medicare are supported by broad-based payroll taxes. Although the rich pay more -- they have bigger incomes -- the burden is shared by the middle class and even the working poor.
"This is the problem with a $1 trillion bill," said Rep. Dave Camp of Michigan, the top Republican on the House Ways and Means Committee. "They've got to find all these ways to pay for it."
The $940 billion, 10-year health care bill would extend coverage to an estimated 32 million people who now lack it, while reducing the budget deficit by $138 billion over the next decade. The bill envisions billions in savings from Medicare to help finance expanded coverage.
Democrats argue that high-income families fared well under tax cuts enacted in the past decade, so it's time to pay up. Republicans argue that many of those taxpayers are small business owners struggling to stay afloat.
"I have no problem with it," Rep. Jim McDermott, D-Wash., said of the new Medicare taxes. "Income is income. Most Americans work by the hour, get paid by the hour. Some other people get their money in other ways but it's still income."