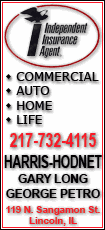 And some have now resorted to placing advertisements on school buses.
School districts say it's practically free money, and advertisers love the captive audience that school buses provide.
That's the problem, say opponents: Children are being forced to travel to school on moving media kiosks, and the tactic isn't much different than dressing teachers in sponsor-emblazoned uniforms.
"Parents who are concerned about commercial messages will have no choice," said Josh Golin, associate director of Campaign for a Commercial Free Childhood. "Parents won't be given the option to send their kids on the ad-free bus."
Washington lawmakers considered the idea of school bus advertising this year, and the concept is also being tossed around in Ohio, New Jersey and Utah. About half a dozen states already allow bus advertising -- including Colorado, Arizona, Florida, Minnesota, Tennessee and Texas.
The idea can be traced back about 15 years, but budget woes have led to a recent resurgence.
"This issue comes up on a regular basis when funding gets tight and people are looking for alternative ways to fund school transportation," said John Green, supervisor for school transportation at the California Department of Education.
Green has a long list of reasons California has not sold ads on its school buses, despite the regular onslaught of creative parents and lawmakers who suggest the idea to him and other state officials.
He says bus ads are rarely as lucrative as the school district expects, they may distract drivers and lead to accidents, and keeping unwanted ads off buses may not be as easy as people think.
A highway authority in Southern California recently lost a court case over its attempt to prevent the Minutemen militia group from "adopting a highway" and putting a sign on the freeway. The judge decided the case on First Amendment issues.
"I'm thinking that logic would hold for school transportation," Green said.
Jim O'Connell, president of Media-Aim of Scottsdale, Ariz., says school bus advertising can be lucrative and in five years of selling the ads for more than 30 districts in Colorado and Arizona, he's never once heard of accident tied to bus advertising.
Jefferson County Schools, the largest district in Colorado with more than 84,000 students in 150 schools covering more than 777 square miles, has a three-year contract with First Bank of Colorado that is worth about $500,000 over four years, said district spokeswoman Melissa Reeves.