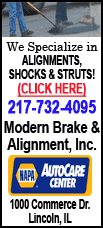 Hydraulic fracturing, also known as "fracking," has gained widespread use to unlock huge natural gas reserves, but the technique also has raised concerns about environmental damage.
EPA said the $1.9 million study, expected to be completed by 2012, will look at the effect on groundwater, surface water, human health and the environment in general.
Hydraulic fracturing injects millions of gallons of fluids under high pressure into a well drilled into rock formations to enlarge cracks and release oil or gas. Sand is pumped into the fractures to keep them from closing.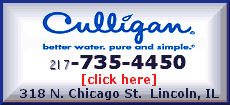 Recently fracking has been used to tap natural gas stored in shale formations; most notably the Barnett Shale in west Texas, the Haynesville Shale in north Louisiana, the Fayetteville Shale in northern Arkansas, Woodford Shale in southern Oklahoma and the Marcellus Shale beneath New York, Pennsylvania, West Virginia and Ohio.
According to the Energy Information Administration, there are 1,744 trillion cubic feet of technically recoverable natural gas in the U.S., or enough to supply the country for 90 years at current rates of production. Much of it can only be recovered with fracking wells, according to the industry.
Concern is mounting that unregulated fracking will taint drinking water, siphon off too much surface material, deplete aquifers and produce briny wastewater that can kill fish.
A 2004 EPA study found no evidence that fracking threatens drinking water, but critics argued that the report was flawed and last year Congress asked EPA for a new study.
U.S. Rep. Maurice Hinchey, D-N.Y., has pushed Congress to regulate the practice. He said the 2004 EPA study was "marred by biased data influenced by senior officials" in the Bush administration. A spokesman said he was referring to former Vice President Dick Cheney.
A provision in the 2005 energy bill prevented EPA from regulating fracking. Houston-based oilfield giant Halliburton Co. pioneered the technique. The 2005 provision was called the "Halliburton loophole" by foes.
"You take 7 million gallons of water (per well) out of an aquifer in a little area, you're not going to get recovery for who knows how long," said Jimmy Couvillion, a landowner in Keithville, La. He wants more oversight of drillers scrambling to tap the Haynesville field.
Wilma Subra, a Louisiana chemist and environmentalist who's investigated shale field exploration nationwide, said leaks and spills were a threat and drillers should divulge what chemicals they're using. They're not required to do that now.