T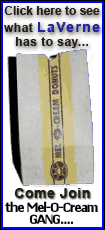 homas Jeffrey Brooks, 41, will be sentenced in June to 75 years to life in state prison.
Prosecutors said Brooks, who had an arson conviction, was in a federal prison in Victorville when he became pen pals with Edward Clayton Andrews.
After his release in 2007, Brooks moved into Andrews' mobile home in the Riverside County town of Hemet and they became lovers, said Deputy District Attorney Dino Paraskevopoulos.
Andrews was last seen alive at the home on May 30, 2008. That night, Brooks withdrew $500 from Andrews' account at an Orange County ATM, prosecutors said.
Over eight months, Brooks withdrew $24,000 from Andrews' accounts, made $108,000 in phony check deposits and bought hundreds of dollars in goods at dozens of stores with the victim's credit cards, prosecutors said.
A few days after Andrews vanished, a neighbor received a letter supposedly written by him that said Andrews and Brooks were on a trip.
In fact, prosecutors said Brooks asphyxiated Andrews. He and an accomplice encased the body in a concrete-and-chicken wire egg that Brooks built in a backyard rock garden at his landlord's home in San Diego.
After Brooks was arrested for investigation of financial fraud, a neighbor who thought there might be cash and jewels concealed in the egg broke the concrete and smelled a foul odor. A police officer was called and cut away some of the egg to reveal a shriveled human foot, according to testimony during a preliminary hearing.