C
olleen LaRose of suburban Philadelphia denied at her arraignment Thursday that she planned to kill a Swedish artist who offended Muslims or that she agreed to marry a suspected terrorist to help him get travel documents. She is accused in a four-count indictment of conspiring with fighters overseas and pledging to commit murder in the name of a Muslim holy war, or jihad.
LaRose, 46, apparently spent long hours online in recent years while caring for her boyfriend's elderly father in a small eastern Pennsylvania town. The congressman who represents the district said she had cooperated with authorities after her arrest last fall, which went unannounced until seven terrorist suspects were detained in Ireland last week.
"I have a sense they learned as much as they could from her, and when that happens, you move forward with the criminal complaint," said Rep. Charles Dent, R.-Pa., who serves on intelligence and homeland security committees. "Will she be more cooperative in the future? I hope so."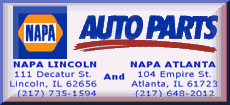 Dent learned through meetings with the FBI and other briefings that LaRose had been cooperating with authorities pursuing the international probe, he said. The FBI, the U.S. attorney's office and LaRose's public defender, Mark Wilson, declined to comment on his remarks.
Her brief court appearance Thursday in federal court in Philadelphia marked her first public appearance since she was arrested returning to the United States from Europe. She wore a green prison jumpsuit and corn rows in her blond hair and smiled at her public defenders when she entered the courtroom.
The arraignment lasted only minutes. LaRose uttered just two words -- "not guilty" -- when asked her plea to the charges: conspiring to aid terrorists, conspiring to kill someone overseas, lying to the FBI and stealing her ex-boyfriend's passport.
The judge set a May 3 trial date.
The indictment was filed March 4 and made public five days later, after Irish authorities detained an American woman, her Algerian husband and five others. Those suspects are linked to LaRose, according to a U.S. official not authorized to discuss the case who spoke to the AP previously on condition of anonymity.
From June 2008 through October 2009, LaRose, who also called herself Fatima Rose, went online to recruit male fighters for the cause, recruit women with Western passports to marry them and raise money for the holy war, the indictment charged.
She joins a very short list of women charged in the U.S. with terrorist activities.
Lawyer Lynne Stewart was convicted in February 2005 of helping blind Sheik Omar Abdel Rahman communicate with his followers from prison; Rahman is serving a life sentence for conspiracies to blow up New York City landmarks and assassinate Egyptian President Hosni Mubarak.
Pakistani scientist Aafia Siddiqui was found guilty Feb. 3 of shooting at U.S. personnel in Afghanistan while yelling "Death to Americans!"
Neither of those cases, though, involved the kind of violent plotting attributed to LaRose.
Stewart has insisted she is "not a traitor," while Siddiqui has accused U.S. authorities of lying about her.