Hoping to keep as many passengers happy as possible, BA scrambled to rebook some on other services, chartered planes from rival airlines and drafted in volunteer crew. But it still had to scrap more than half of its 1,950 scheduled flights over the period.
Chief Executive Willie Walsh issued a direct apology via YouTube for the walkout, the airline's first in almost 15 years, saying it was a "terrible day for BA."
The strike - backed by some unions in the United States, Germany and Spain - also risked harm to Britain's Labour government before a tough general election expected before June.
On Saturday morning at BA's London Heathrow hub, the cavernous Terminal 5 was nearly deserted after some passengers had flown out early to avoid the strike or simply stayed away altogether. But delays were beginning to mount.
One man trying to get home to Sweden said he was already looking at a four-hour delay.
"Our flight from Dallas arrived two hours late, and now we're waiting to go to Stockholm - that flight is two hours late as well," said Bjorn Barka, a high school principal.
Michael Clements, a security director for a California-based company, was able to check in for his business trip to Amsterdam but was told it would be an hour before he could check in his heavy luggage. "Not enough people," he said with a shrug.
The Eurostar train service between London and continental Europe and Virgin's rail services between London and Scotland were expected to be busy as passengers sought alternate routes.
BA also warned that the disruption would likely last several days beyond the three-day strike, because of a knock-on effect on flights that would carry through to the end of a second strike planned for March 27-30.
"We're in limbo land," said Susan Danby, a school worker from the northern English city of Hull. She is due to fly March 29 to Las Vegas with friends to celebrate their 50th birthdays. "This is our dream trip, we booked it last August and we've been planning it for years."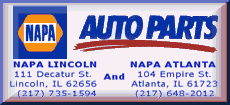 "We all want more money and better conditions, but people shouldn't ruin other people's holidays," Danby said.
As protesters were readying picket lines Saturday outside London's Heathrow international airport, analysts estimated BA has already lost more than 25 million pounds (more than $37 million) because of canceled tickets and contingency costs.
The two planned strikes combined could cost the airline more than the 63 million pounds ($95 million) that Walsh is trying to save through the disputed changes to workers' pay and conditions.
BA's pilots are not part of the strike, after their union resolved a separate dispute over pay with the airline.
U.S., German and Spanish unions have given some support for Unite's action, but stopped short of pledges for coordinated activity that would disrupt BA's ability to refuel and service the planes it is operating during the walkout.
The U.S. International Brotherhood of Teamsters, which represents 40,000 aviation industry workers, urged travelers to find alternatives and said it was keeping its options "open." The U.S. Association of Professional Flight Attendants also expressed support for BA.
Aside from hurting BA financially, the strike is also an unwelcome event for Britain's governing Labour Party before the upcoming national elections.