T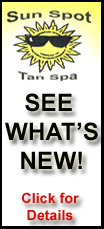 he bank raised the benchmark repo rate - at which the central bank makes short-term loans to commercial banks - to 5 percent and raised the reverse repurchase rate - the rate at which it borrows from commercial banks - to 3.5 percent, with immediate effect.
"These measures should anchor inflationary expectations and contain inflation going forward," the Reserve Bank of India said in a statement after trading hours Friday. "As liquidity in the banking system will remain adequate, credit expansion for sustaining the recovery will not be affected."
Most economists had expected a rate hike, but not until the bank's scheduled policy meeting on April 20.
The bank said robust growth in manufacturing, a revival of investment, expanding exports and increasing bank credit gave it confidence that economic growth is consolidating.
Inflation, however, has become a growing concern. Headline Wholesale Price Index inflation for February was 9.9 percent, higher than the bank expected, and inflation is spreading from drought-induced high food prices into other sectors of the economy, like manufactured goods.
"With rising demand side pressures, there is risk that WPI inflation may cross double digits in March 2010," the bank said.
This is the bank's first rate hike since it began implementing aggressive monetary stimulus measures in the wake of the global financial crisis.
Beginning in September 2008, the Reserve Bank cut the benchmark repo rate from 9 percent to 4.75 percent, and slashed the reverse repurchase rate from 6 percent to 3.25 percent. It also cut the cash reserve ratio - the amount of cash banks must keep on hand - by 4 percentage points.
The bank began to unwind that stimulus in January, by raising cash reserve requirements three-quarters of a percentage point, to 5.75 percent.