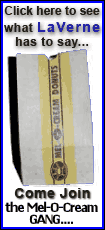 The Dow Jones industrial average fell 37 points after advancing for eight straight days. Broader indexes also fell. Major indexes posted gains for the week.
Greece said it might need to turn to the International Monetary Fund for support if European leaders can't agree on a bailout plan next week. Worries about the country's ability to handle its massive debt load have set off periodic bouts of stock selling in the U.S. and overseas over the past two months.
Investors also were cautious after India's central bank raised interest rates to combat rising prices. That prompted concern that central banks in other countries would follow suit. Reports in the U.S. during the week signaled that inflation is minimal.
The news out of Greece and India chilled an advance in U.S. stocks that grew out of rising optimism about a recovery.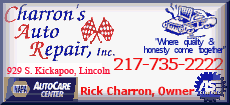 "The economic data so far continues to be friendly, but there are a lot of concerns out there," said Peter Cardillo, chief market economist at the brokerage Avalon Partners Inc. in New York. "The Greek situation is affecting the dollar."
The dollar, regaining its appeal as a safe investment, rose against the euro and other currencies. Concerns remain that debt problems could spill over to other weak European countries like Spain and Portugal, Cardillo said.
Stocks in the U.S. have been rising since a January-February slump. Investors are encouraged that the economy is getting better, even if it's at a slow pace. The modest improvements have translated into a stock market that creeps higher rather than leaps as it did last year. Still, even with incremental gains some analysts warn that the market needs some pullbacks to avoid getting overheated.
The Dow fell 37.19, or 0.3 percent, to 10,741.98. The Standard & Poor's 500 index fell 5.93, or 0.5 percent, to 1,159.90. The Nasdaq composite index fell 16.87, or 0.7 percent, to 2,374.41.
The Dow on Thursday closed at its highest level since Oct. 1, 2008. Broader indexes are in a similar range so the retreat Friday wasn't surprising. Many traders like to sell some of their stronger holdings when the market pushes to new highs.
Three stocks fell for every one that rose on the New York Stock Exchange, where consolidated volume came to 5.67 billion shares, compared with 4.26 billion Thursday. Volume was heavy Friday in part because of the quarterly expiration of four kinds options and futures contracts.
For the week, the Dow rose 1.1 percent, the S&P 500 index advanced 0.9 percent and the Nasdaq rose 0.3 percent.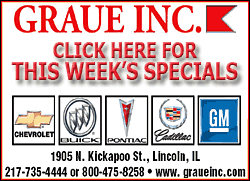 Bond prices were little changed. The yield on the benchmark 10-year Treasury note, which moves opposite its price, rose to 3.70 percent from 3.68 percent late Thursday.
The dollar rose against other major currencies, while gold prices fell.
Crude oil fell $1.52 to settle at $80.68 per barrel on the New York Mercantile Exchange as the dollar rose. The stronger dollar made commodities more expensive to foreign buyers. That hurt demand.
A planned House vote Sunday on a proposed health care overhaul also made investors more uncertain, though many health stocks rose.
Stephen Lieber, chief investment officer at Alpine Woods Investments in Purchase, N.Y., said investors were trying to determine what might occur over the weekend and whether the Senate would vote on a version of the bill next week without making major changes.