McEntire received the word from Jay Butch, senior marketing manager in the contractor programs for CertainTeed.

The mark is all the more impressive when factoring in all the roofing companies in major cities that McEntire's company exceeded.

Bob Eaton of CertainTeed said the company's ranking is almost unbelievable. "Lincoln is a small town when you compare it to other cities like L.A., Chicago and New York. We also have thousands of contractors, so for David's company to be ranked this high is a huge accomplishment," Eaton said.

Eaton also made a point that McEntire sublets work to other certified roofing companies that certify the roofs they do. In the event McEntire's did those certifications, there is a possibility the company might have been the top company in all of North America.

Integrity Roof Systems is a high-quality roofing system that requires quality installation of high-end products to produce roofs that last for decades.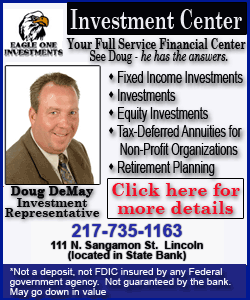 McEntire's company will receive exclusive hats, emblazoned with an Integrity Roof System logo, awarded only to credentialed companies for extraordinary performance.
McEntire's work force numbers as many as 30 employees during the season.
[LDN]