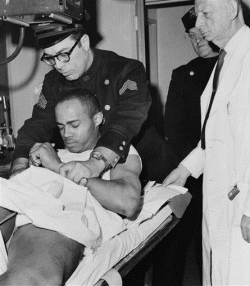 Malcolm X assassin granted parole in New York

Send a link to a friend
[March 20, 2010] ALBANY, N.Y. (AP) -- One of three men convicted of killing Malcolm X 45 years ago was granted release from weekends in prison in his 17th appearance before a state parole board.
T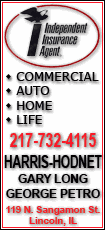 homas Hagan, 69, appeared before a parole panel March 3 and was granted release effective April 28, state Division of Parole spokeswoman Carole Weaver said Friday.
Until then, he'll remain at the Lincoln Correctional Facility in New York City, where he has been locked up two days a week for 22 years. The other five days, he's been allowed to work and live with his family.
Linda Foglia, spokeswoman for the Department of Corrections, said the agency doesn't release information on where work-release inmates are employed or where they live. While they're out of the prison, inmates are subject to unannounced workplace and home visits by a parole officer.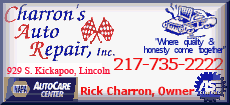 Hagan was sentenced to 20 years to life in prison in April 1966 on a first-degree murder charge for shooting the civil rights activist with a .45-caliber pistol at the Audubon Ballroom in Manhattan in 1965.
Hagan, then known as Talmadge X. Hayer, was beaten by the crowd after the shooting. Muhammad Abdul Aziz, then known as Norman 3X Butler, and Kahlil Islam, then Thomas 15X Johnson, were also convicted of murder, but they maintained their innocence. They were paroled about 20 years ago.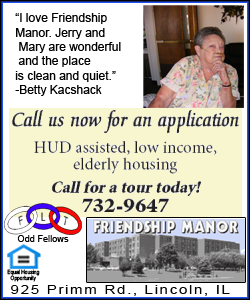 Hagan said there were two other gunmen, but they were never identified.

Hagan's court papers say he "confessed to having fired shots into Malcolm's body." Hagan testified at trial that his two co-defendants, convicted with him, were not present at the shooting.

After he was denied parole in 2007, Hagan filed an appeal saying the denial was arbitrary and capricious. His court papers said he had "taken advantage of each and all of the programs and support systems that enable him to lead a law-abiding lifestyle," and that he had repeatedly expressed remorse for the shooting.

The Manhattan district attorney's office declined to comment on Hagan's parole.
[Associated Press; By MARY ESCH]
Copyright 2010 The Associated Press. All rights reserved. This material may not be published, broadcast, rewritten or redistributed.