Many participants in the rallies, dubbed the "Day of Wrath" by the opposition, demanded the resignation of Prime Minister Vladimir Putin.
About 1,000 people rallied in St. Petersburg holding placards "Putin's team must resign!" Police didn't intervene.
An opposition rally in the far eastern port of Vladivostok drew about 1,500 people, and similar protests were also planned in Moscow and dozens of other cities throughout Russia on Saturday.
Putin moved into the prime minister's seat in 2008 after eight years as president but retains much of his power. The opposition has accused him of rolling back many of the democratic achievements of the 1990s.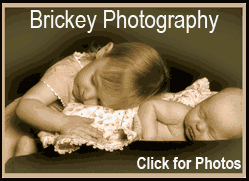 "Nothing will change until Putin stays at the helm," Olga Kurnosova of the United Civil Front, an umbrella group uniting several opposition parties and movements, said at St.Petersburg's rally. "We don't want him to continue ruling."
Some protesters criticized Putin's Cabinet for failing to compensate a rise in utility tariffs that has affected living standards.
"I'm worried about growing gas and electricity prices," Vyacheslav Ivanov, a 71-year old retiree. "The prices are growing, and we are getting poorer."
Many others blamed the government for red tape and rampant corruption that has stifled business.
"I came to this rally because it's impossible to develop small business in this country," said the 58-year old Yelena Balikina. She said she had to close her business venture because of official restrictions.
"They stamp small business out with taxes and inspections," Balikina said. "And you have to pay bribes on every step."