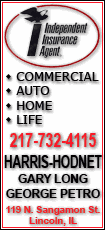 The so-called Quartet group of Mideast negotiators met in the Russian capital to set the stage for peace talks in which the United States would be a go-between. Those indirect talks would be the first under the Democratic Obama administration and the hawkish Israeli government of Prime Minister Benjamin Netanyahu.
At a news conference after the meeting, Clinton spoke approvingly of indications Netanyahu is ready to address U.S. concerns about new Jewish housing that complicates peace efforts.
"What I heard from the prime minister in response to the requests we made was useful and productive," she said, "and we are continuing our discussions with him and his government."
That was a far cry from Clinton's earlier condemnation of the housing plan in east Jerusalem as an insult, delivered for maximum effect during a visit to Jerusalem by Vice President Joe Biden. Clinton had a curt conversation with Netanyahu a week ago in which she laid out U.S. expectations from here, including a rollback to the housing plan, a gesture of good faith to the Palestinians and an express statement that all issues dividing Israel and the Palestinians, including the fate of divided Jerusalem, remain part of the negotiations.
Underscoring U.S. optimism that the episode is past, Clinton dispatched U.S. Mideast peace envoy George Mitchell to visit Israel and the West Bank to try to get the talks going. Mitchell attended Friday's talks.
Clinton said she expects to see Netanyahu in Washington next week. Both are to address the annual gathering of the American Israel Public Affairs Committee, and they plan a separate meeting. It is not clear whether Netanyahu will see other U.S. leaders. President Barack Obama had planned to be out of town during Netanyahu's visit but he canceled his trip so that he could remain in Washington for what could be a final vote on his health care overhaul.
"We are all committed to the launching of proximity talks between the Israelis and Palestinians," Clinton told reporters in Moscow, referring to the negotiations in which the U.S. would have a go-between role.
A spokesman for Netanyahu had no comment.
The Quartet group called on Israel and the Palestinians to return to peace negotiations with the goal of creating an independent Palestinian state within two years. They reiterated condemnation of Israel's latest move to add Jewish housing in disputed east Jerusalem but did not escalate criticism of the Jewish state.