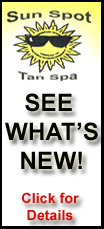 A judge who had ordered the Scouts to release them received 1,247 files into evidence near the end of the third day of trial that began Wednesday with a lawyer saying "you will be the first jury to see them."
Attorneys Paul Mones and Kelly Clark won the release of files from 1965-85 to help them make the case in a $14 million lawsuit against the Boy Scouts filed by a 37-year-old Oregon man. He was sexually molested in the early 1980s by assistant Scoutmaster Timur Dykes, who was convicted three times between 1983 and 1994 of sexually abusing boys, most of them Scouts.
Although there have been dozens of lawsuits against the Boy Scouts over sex abuse allegations, judges for the most part have either denied requests for the files. The only other time the documents are believed to have been presented at a trial was in the 1980s in Virginia.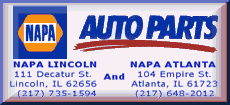 On Friday, Mones showed a Multnomah County Circuit Court jury a 1935 New York Times article that said the Scouts had 2,910 "cards" on men who were unfit to supervise young boys.
The display came as he questioned Nate Marshall, a Scouts executive from headquarters in Irving, Texas, now in charge of those files. Marshall estimated about 30 percent of the men flagged between 1920 and 1935 had sexually abused Scouts.
Mones also showed the jury a table Marshall prepared that showed the Boy Scouts amassed 1,123 "perversion" files from 1965-85, which Marshall said were simply a tool to track child molesters and remove them or prevent them from moving to another city and trying to join another Scout troop.
During questioning by Mones, Marshall admitted there was no system in place to warn Scouts or their parents about potential sex abuse, and no procedure for them to report it.
Scout executives had no written guidelines until a 1972 memo on the subject that also urged them to keep its contents confidential "because of misunderstandings which could develop if it were widely distributed."
Earlier Friday, testimony from a bishop for the Church of Jesus Christ of Latter-day Saints responsible for a Scout troop of church members suggested the Scouts never provided leaders with training about spotting abuse or preventing it.
In a video deposition, Gordon McEwen said he tended mostly to his church duties and was rarely involved with the Scouts. He was also vague about his recollections of conversations with Scoutmaster Earl Wiest about Dykes.
McEwen said he stepped up his involvement when the mother of a scout complained in January 1983 her son may have been abused. McEwen said he confronted Dykes, who admitted abusing 17 boys and provided a written list of names.