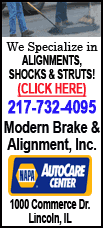 European markets followed their Asian counterparts lower with the FTSE 100 index of leading British shares down 55.36 points, or 1 percent, at 5,594.76. Germany's DAX fell 49.73 points, or 0.8 percent, to 5,932.70 while the CAC-40 in France was 37 points, or 0.9 percent, lower at 3,888.44.
Wall Street was poised for further losses after closing down Friday for the first time in nine days -- Dow futures were down 61 points, or 0.6 percent, at 10,626, while the broader Standard & Poor's 500 futures fell 8.5 points, or 0.7 percent, to 1,147.80.
"Some kind of adjustment -- especially given concern over mounting debt in developed economies -- was always looking imminent," said Anthony Grech, market strategist at IG Index.
The most acute debt problems continue to center on Greece, especially as the response from leaders in the EU appear to be contradictory.
While Germany's leader Angela Merkel said assistance for Greece was not on the agenda for this Thursday's summit of EU leaders, others like EU President Manuel Barroso said some sort of standby deal should be agreed on soon.
There's also disagreement about whether the International Monetary Fund should get involved.
More clarity will likely emerge at the summit, whether or not the Greek debt crisis is on the table, especially as Greek Prime Minister George Papandreou indicated that he would turn to the IMF if no EU plan is forthcoming.
"Unless there is a major change of heart in Berlin, it seems increasingly likely that Greece could be forced to turn to the IMF for assistance," said Ben May, European economist at Capital Economics.
"After all, the only way that bond yields will return to more normal levels is if Greece gets some kind of explicit assistance," he added.
Greece has around euro20 billion ($27.1 billion) of debt maturing over the next couple of months and the last thing the Greek Government wants is to pay sky-high premiums to get support in the international bond markets.
The euro continues to be a victim of the uncertainty -- though it was unchanged at $1.352, it had earlier slipped to $1.3499, its lowest point since the start of March.