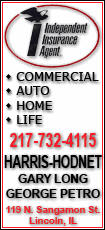 Australia's consul-general in Shanghai, Tom Connor, told reporters after the first day of the trial of Stern Hu and three other Rio Tinto employees that Hu "made some admissions regarding these bribery matters."
Connor said Hu was accused of taking bribes of 1 million yuan ($146,000) and $790,000, but he did not give any details and did not say if Hu pleaded guilty. He said the Australian government will issue a formal statement later but he did not say when.
Hu, an Australian citizen, and the three Chinese nationals -- Liu Caikui, Ge Minqiang and Wang Yong -- also face charges of stealing secrets. The admission could be an embarrassment for Rio Tinto at a time when the head of company said he is trying to resolve its troubles with China.
It may also lessen criticism of Chinese policies by many in the foreign business community, who have questioned Beijing's commitment to an open and fair environment for trade and investment amid rising frictions over currency policies and other issues.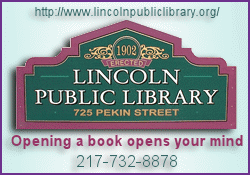 "Last year saw four of our employees detained in Shanghai. This issue is obviously of great concern to us, as it would be to any company operating in China," Rio Tinto's chief executive, Tom Albanese, told a business forum earlier Monday in Beijing. "I can only say we respectfully await the outcome of the Chinese legal process."
China has warned against politicizing the case, which has been an irritant in relations with Australia.
The four were arrested nine months ago when Rio Tinto was acting as lead negotiator for global iron ore suppliers in price talks with Chinese steel mills. Hu was Rio Tinto's senior executive in China in charge of iron ore.
Connor attended the session at the Shanghai No. 1 People's Intermediate Court, which was closed to foreign media. The Australian government has protested the court's decision to exclude its consular officials from parts of the trial related to commercial secrets, urging a fair and transparent handling of the case.
But China's legal system, like other parts of the government, is dominated by the Communist Party, an institution prone to secrecy.
Few details of the allegations against the suspects have been made public, and the four Rio Tinto employees have not been allowed any public comment since their arrest. Lawyers contacted before the trial began refused comment.
The trial is scheduled to last three days. But it is unclear how soon the court might issue a verdict, which sometimes come weeks or even months after a trial is held.
Almost all criminal cases that go to trial in China end in conviction. The maximum penalty for commercial espionage is seven years in prison if the case is found to have caused extreme damage. The maximum penalty for taking large bribes is five years.
Rio Tinto has urged authorities to handle the case quickly and openly. In the meantime, it is moving ahead with its business in China, the world's biggest steel maker and thus its biggest consumer of iron ore.