Reaction to the U.S. government's passage of sweeping health care reform over the weekend will also be closely watched throughout the day.
Overseas markets are falling because of concerns that Greece might not get the outside financial support it needs to help control its debt problems. India's surprising decision to raise a key interest rate to fight inflation is also dragging down global markets.
The decline in futures Monday follows a drop Friday after the Greek debt worries returned to the forefront. Greece's debt problems have dragged down the market off and on for nearly two months as the country tries to cut its budget and is looking for outside support.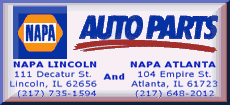 Germany's chancellor on Sunday said a bailout for Greece won't be discussed at a European summit this week. Greece has said in recent days if other European countries do not provide support, it might turn to the International Monetary Fund for help.
Investors are worried that Greece and other European nations that use the euro, like Spain and Portugal, could struggle to recover as they try to pay down steep debt. That could upend a global economic recovery.
Ahead of the opening bell, Dow Jones industrial average futures fell 64, or 0.6 percent, to 10,623. Standard & Poor's 500 index futures dropped 8.80, or 0.8 percent, to 1,147.50, while Nasdaq 100 index futures fell 12.25, or 0.6 percent, to 1,920.00.
There is also uncertainty surrounding the health care sector after the House of Representatives passed a contentious bill reforming the industry. The bill will now be sent to President Barack Obama to be approved in the coming days.
The sweeping reform will create near-universal medical coverage, extending benefits to 32 million uninsured Americans. However, many of the key points of the bill will not go into effect for several years.