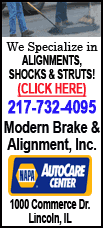 Many spring break travelers are about to have their first encounter with airport security measures stepped up after Christmas, when a man was accused of trying to blow up a U.S. jetliner using explosives hidden in his underwear.
As the extra measures are rolled out and travel demand picks up, security lines are expected to grow. Airlines, meanwhile, worry the government will require them to pay to maintain the beefed-up security checkpoints.
The Obama administration is committing tens of millions of dollars to deploy more state-of-the-art screening equipment, and it is tightening enforcement of some older security measures.
For example:
- There are now 44 full-image body scanners at 21 U.S. airports, a 10 percent increase from before Christmas. Chicago's O'Hare and Boston's Logan are the latest airports to add these. Nearly 1,000 scanners will be in use nationwide by the end of next year.
- The use of "swabs," or Explosive Trace Detection machines, has been expanded in recent weeks. Security agents are now more frequently roaming boarding areas and security lines with portable machines, which can detect traces of explosives after a cotton swab is applied to hands or luggage.
- The Transportation Security Administration has sought to make screening less predictable. At some airports, passengers are asked to choose between a body scan or a pat down. A passenger who refuses a 30-second body scan may receive a two- to four-minute manual pat down.
A passenger might proceed to their plane after clearing just one form of screening. Or they could run the gamut like software executive Bob Thomas did on a recent flight departing from Atlanta's Hartsfield-Jackson airport.
A gum wrapper made of aluminum foil in Thomas' pocket set off a metal detector. After that, he went into a cylindrical machine 6-foot-wide by more than 8-foot-high to have his body image taken. Next came the hand swab. Lastly, he sat down and lifted his legs for a pat down by an airport screener. All clear.
For the former Marine officer, the extra few minutes were "a big waste of my time." But he understands the agents' predicament. "They don't know" which passenger is a potential threat, he said.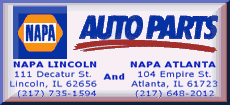 Fliers say they are understanding of the new measures, but nevertheless agitated by them.
Merle Thompson, a 77-year-old retired college professor from Alexandria, Va., recently got a taste of the enhanced screening measures.
Because her steel replacement knee often sets off the walk-through metal detectors, agents usually screen her with a hand wand. But that wasn't enough ahead of a recent flight to San Francisco from Washington, D.C.
"They patted me down," Thompson said. "Which I found humorous and ridiculous."
In a recent survey of more than 3,200 U.S. air travelers by travel Web site TripAdvisor, 39 percent cited long security lines as the most annoying part of being at an airport.
Security lines subsided in the slower winter months. But airlines are starting to see increased demand in March as the economy recovers and spring vacations get underway. As a result, lines are likely to grow again, said aviation expert Mark Kiefer of Charles River Associates.
Because full-body scans take slightly longer to go through than a simple metal detector, that can add up to longer waits when airports are busy, Kiefer said.
TSA says it doesn't believe the scanners will "significantly" increase the wait on security lines.