Donations included an impressive collection of 59 pairs of crutches and 12 walkers, along with several canes and walking boots. First to be loaded were over 56 cases of bottled water. More than 400 jars of peanut butter were packed, along with case after case of packaged food items. Almost four tables full of medical supplies -- bandages, pain relievers, alcohol, hydrogen peroxide and more -- were packed in donated plastic tubs. Even baby items -- formula, baby food, bottles, medicines, etc. -- filled more than six large plastic tubs. Those donations were topped off with tubs of linens, gloves and candles. Even a generator was left by an unidentified donor.

Twelve LCU students and three members of the faculty and staff gathered to pack a trailer full of these items on Feb. 25.
LCU and Haitian Christian Outreach thank the Lincoln, Logan County and LCU communities for their generous donations to the "Love Offering to Haiti" during the month of February.
Todd Beavers, collection coordinator for Haitian Christian Outreach, was in Champaign-Urbana when the truck and trailer arrived and helped to unload.
"First of all, I want to say thank you," says Beavers. "The majority of these donations are from people I will never know or meet and are being shipped to a country most folks haven't and likely will never visit."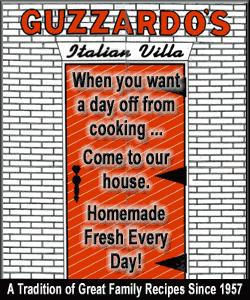 The "Love Offering to Haiti" donations have been added to truckloads of supplies delivered from as far away as Ohio and Tennessee. So far, Haitian Christian Outreach has filled more than 100 pallets with earthquake relief donations and received financial donations from at least five foreign countries. LCU will add $2,615 collected during the "Love Offering to Haiti" from students, organizations and community members.
According to Beavers, "You have never seen so many donated crutches, ibuprofen, canned meats, gauze, children's vitamins and Tylenol (adult and children's) as what we had donated. We estimated around 4,500 pounds of peanut butter alone!"
Haitian Christian Outreach has been sending personnel and supplies to Haiti since the beginning of the response efforts. A full 40-foot seaworthy container has also started its journey to Haiti. The organization is hoping to schedule a second 40-foot container pickup this week.
[Text from file received from Lincoln Christian University]