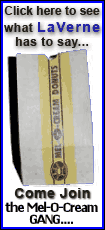 "Tree City USA is an important and highly sought-after designation," said Illinois Department of Natural Resources Director Marc Miller. "To be a Tree City USA community means wide local forest management that knows how to properly place trees in a community so they can provide the greatest benefits for erosion control, pollution reduction, storm water management, air quality, energy savings and beauty. We applaud these communities and their dedication to maintaining a healthy community forest."

According to Dan Lambe of the National Arbor Day Foundation, Illinois communities continue to go above and beyond Tree City USA recognition.
"The Arbor Day Foundation recognizes that Illinois has led the nation in the overall number of Tree City USA communities receiving Growth Awards, which represent a higher level of sustainable commitment to community trees," Lambe said. "Those cities, towns and villages are viewed as leaders and should be proud that their programs and innovations serve as models for high-impact urban forest management."
The Tree City USA program promotes tree planting and care programs in urban areas and calls public attention to the economic, health and aesthetic benefits trees offer. Citizen participation in community reforestation and beautification efforts is encouraged through the program. The IDNR Urban and Community Forestry program provides support to communities to assist in the battle against exotic invasive species such as emerald ash borer.
To be eligible to participate in the Tree City USA program, a community must designate a city official or volunteer tree advocate as having authority over the management and care of its urban forest; have a community tree ordinance that specifically recognizes the designated tree authority and identifies urban forest management and tree care standards that the community will abide by; expend $2 per resident for its urban forestry program (Illinois communities have exceeded that national standard by expending an average of $11.50 per capita); and conduct an annual Arbor Day tree planting ceremony.
Illinois Tree City USA communities spend more than $83 million collectively on tree planting and tree care. Management of local urban forests helps to diversify the forest species within the canopy while maintaining a safe environment for the community. Local Tree City USA forestry programs help reduce storm damage and potential outages through cooperation with utilities to reduce the branch interference with power lines. Through local community forestry programs, citizens are encouraged to plant the right tree in the right location.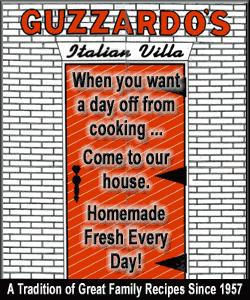 In addition to the Tree City USA designation, 48 Illinois communities are also being recognized with the Growth Award for sustained and additional efforts to improve urban forests.
The Tree City USA program is sponsored by the National Arbor Day Foundation and the IDNR Urban and Community Forestry program, in cooperation with the National Association of State Foresters and the USDA Forest Service. This year, the program is also sponsored by the Illinois Public Health Association.
The annual application deadline for the Tree City USA program is Dec. 31. Some of this year's awards were presented at ceremonies yesterday (Tuesday) at the Starved Rock Lodge and Conference Center in Utica, and others will be presented on April 1 at the IDNR headquarters in Springfield.
___
On the Net:
Tree City USA:
http://www.arborday.org/
programs/treeCityUSA/index.cfm
[Text from file received]