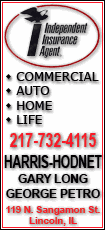 The prize jury says the 40-year-old Crowther is the author of more than 30 titles, most which were first published in Belgium and France. Her principal works are her own picture books, including "L'enfant racine" ("The Root Child") and "La visite de Petite Mort" ("The Visit of Little Death").
Wednesday's citation says Crowther "maintains the tradition of the picture book while transforming and renewing it."
The annual 5 million kronor ($620,000) award is named after late Swedish writer Astrid Lindgren, creator of the Pippi Longstocking book series.