While better treatments, early diagnosis and mammogram screenings have dramatically slowed the disease, experts said the focus should now shift to changing behaviors like diet and physical activity.
"What can be achieved with screening has been achieved. We can't do much more," Carlo La Vecchia, head of epidemiology at the University of Milan, told The Associated Press. "It's time to move onto other things."
La Vecchia spoke Thursday on the influence of lifestyle factors at a European breast cancer conference in Barcelona.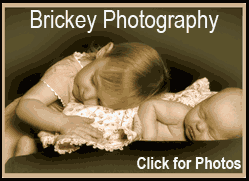 Breast cancer is the most common cancer in women. In Europe, there were about 421,000 new cases and nearly 90,000 deaths in 2008, the latest available figures. The United States last year saw more than 190,000 new cases and 40,000 deaths. A woman's lifetime chance of getting breast cancer is about one in eight.
Many breast cancers are fueled by estrogen, a hormone produced in fat tissue. So experts suspect that the fatter a woman is, the more estrogen she's likely to produce, which could in turn spark breast cancer. Even in slim women, exercise can help reduce the cancer risk by converting more of the body's fat into muscle.
La Vecchia cited figures from the International Agency for Research on Cancer, which estimated that 25 to 30 percent of breast cancer cases could be avoided if women were thinner and exercised more.
That means staying slim and never becoming overweight in the first place. Robert Baan, an IARC cancer expert, said it wasn't clear if women who lose weight have a lower cancer risk or if the damage was already done from when they were heavy.
Drinking less alcohol could also help. Experts estimate that having more than a couple of drinks a day can boost a woman's risk of getting breast cancer by four to 10 percent.
After studies several years ago linked hormone replacement therapy to cancer, millions of women abandoned the treatment, leading to a sharp drop in breast cancer rates. Experts said a similar reduction might be seen if women ate better -- consuming less fat and more vegetables -- and exercised more.