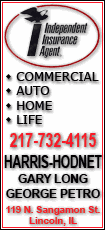 On balance, these drugs prevent far more fractures than any they may cause when used to treat the bone-thinning disease osteoporosis, said the study's leader, Dr. Dennis Black of the University of California, San Francisco.
"If we treated 1,000 osteoporotic women for three years, we estimate you would prevent 100 fractures," at a possible cost of one or fewer of the unusual bone breaks examined in this study, he said.
Results were published online Wednesday by the New England Journal of Medicine.
Lots of older people, especially postmenopausal women, take these drugs, called bisphosphonates. They range in cost from $100 for a three-month supply of the generic version of Merck & Co. Inc.'s Fosamax pills to as much as $1,200 for an infusion of Novartis AG's Reclast, given as an annual infusion. Other brands are GlaxoSmithKline PLC's Boniva and Warner Chilcott PLC's Actonel.
Studies show they lower the risk of spine and hip fractures, which can be debilitating and often lead to a downward spiral and death in the elderly.
The drugs are widely considered safe. However, some case reports have tied them to unusual fractures of the upper thigh bone, just below the hip, that seem to occur without provocation or injury.
Patients "just step, they hear a crack, and they suffer a fracture," Black said.
To study this risk, researchers combined results from three large studies involving more than 14,000 women who were given Fosamax, Reclast or dummy treatments for three to 10 years.
In all, 284 hip and leg fractures occurred, including 12 of the unusual upper-thigh type. There was a trend toward more of these unusual fractures among bisphosphonate users, but the difference was small enough to have occurred by chance.
This is reassuring, although the study cannot rule out risk, Black said.
"There are too few fractures for definitive proof. But what it does show is that these are very, very rare," he said.