The decision touched off a debate about whether the ruling would set a new trend or went too far.
From the moment U.S. District Judge Alvin Hellerstein rose from his chair to address his courtroom Friday, it was clear he intended to break new ground.
Declaring that he had a moral obligation to 9/11 responders, the judge outlined a number of big changes that would have to be made for the settlement to get his blessing, including putting in millions of dollars more for the sick and trimming the amount that would go to pay legal fees.
The 76-year-old acknowledged that he was breaking with legal tradition by getting so involved with the case.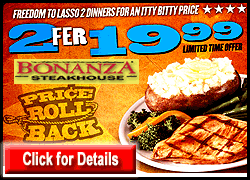 "Most settlements are private. A plaintiff and defendant come together, shake hands, and it's done with," he explained. The judge usually has no part in saying yes or no.
"This is different," Hellerstein said. "This is 9/11."
Legal experts said the case was among just a handful in recent years where a judge had claimed a power to approve or reject a settlement between warring parties in similar types of legal disputes.
Traditionally, that authority to assess whether a settlement is fair is only given to judges in class-action cases, and a few other limited circumstances.
Hellerstein's decision to claim those same powers in this case made some legal scholars nervous.
"There is no procedural basis for holding a fairness hearing here," said Howard Erichson, a professor at Fordham Law School who teaches classes on complex litigation.
He said that, in essence, Hellerstein had undermined the parties' rights by barring them from resolving their dispute out of court.
Yet others praised the judge for interceding.
"I think he is doing a great public service," said Alexandra D. Lahav, a professor at the University of Connecticut School of Law who also works as an editor of the Mass Tort Litigation Blog.
Some scholars, she said, have called for judges to get more involved in protecting the rights of plaintiffs in huge mass tort cases, which are sometimes negotiated by lawyers without much input from their clients.
In some instances, that has led to settlements designed to maximize a law firm's legal fees with less concern for the best interest of the plaintiffs.
"In settlements like this, where there are risks that the interests of the lawyer and the client are not going to be perfectly aligned ... it is good idea to have the judge get involved," Lahav said.
Hellerstein's insistence on supervising the settlement would bring the "secret process" of negotiating a deal "into the public eye," she said.