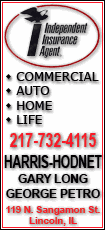 Dubbed "Gov. Wrecking Ball" by one columnist, the Republican has wasted no time trying to break lawmakers' "addiction to spending" and tearing down the political establishment that has pushed New Jersey's property taxes to an average of $7,300 per household.
Some say he has governed by fiat; he has signed 20 executive orders since taking office in January -- eight on his first day alone. Among other things, they freeze regulations and subject unions to the same campaign restrictions as corporations. He has vetoed spending by various boards and barred state agencies from hiring lobbyists to influence state lawmakers.
He has also taken on the widespread abuses that have contributed to soaring pension costs. On Monday he signed his first bills into law, making major pension changes that result in less generous benefits for all government workers.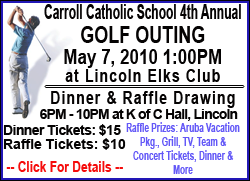 Most volatile are his attacks on teachers and other public employee unions, which are getting a 7 percent pay raise over two years but contribute little or nothing toward health care at a time when one in 10 New Jerseyans are out of work. This week he called on all public school employees to agree to salary freezes for the coming year and to contribute to their health insurance.
Christie's current budget proposal calls for laying off 1,300 public employees and looks to save $50 million by privatizing some state services.
"The leaders of the union who represent these teachers have used their political muscle to set up two classes of citizens in New Jersey: Those who enjoy rich public benefits and those who pay for them," he said in his budget address last week.
This take-no-prisoners approach to fixing New Jersey's budget woes is getting national attention at a time when the Republican Party faces questions about its future.
"Is it wrong to love another man? Because I love Chris Christie," Rush Limbaugh said.
Christie isn't the only governor with appeal to the growing anti-tax tea party movement. Others include Rick Perry of Texas, John Hoeven of North Dakota and Louisiana's Bobby Jindal, who has suspended pay raises for about 90,000 state workers next year with support from civil service leaders.
Jeff Henig, a professor of political science at Columbia University, suggested Christie may be taking advantage of the hard economic times to do what he wanted to do anyway -- reduce the size of government.
"All governors have to make cuts these days. Some portray this as a painful necessity, and others seem to do it with a certain element of enthusiasm, pleased to use the economic crunch as an opportunity to take steps they wanted to do all along," Henig said.
He noted that taking on the teachers unions doesn't require a lot of political courage for a Republican.
Christie makes no apologies for his straight-ahead approach.
"Here's the thing: People voted me to come here to act and to be decisive and to move this state in a different direction, and I'm doing it," he said.
So far, Christie has a good approval rating at 52 percent, but there have been snags and missed targets.