But how to get rid of the volumes of paperwork in exchange for a fully electronic system is the quandary, and one Veterans Affairs Secretary Eric Shinseki wants resolved by 2012, when a modern system is set to start rolling out.
At a Baltimore VA office, which Shinseki visited Wednesday, 30 claims processors have been rotated in to meticulously review virtual test pages. They are part of the conversation as VA officials address difficult questions: Should millions of veterans' files in storage be scanned? How is a veteran's security going to be protected? What questions should veterans be asked as they fill out an automated form to start the claims process?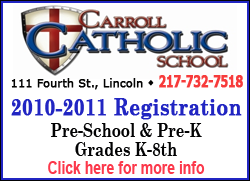 "This is about turning a chapter in VA history," Shinseki said. "It's a serious, huge undertaking."
Without a system overhaul, the VA estimates that by 2015, that backlog of disability claims will increase tenfold to about 2.6 million. Those with service-connected injuries already wait an average of about five months to have a claim processed, and there are frequent complaints about lost paperwork and inaccuracy.
Under the current system, only people in one location at a time can look at a veteran's claim, which requires that boxes of paperwork be shipped across the United States. Under the new system, the goal is an electronic file that people in several locations can view simultaneously.
Robert Graham, a claims processor who works for the VA in Winston-Salem, N.C., and was brought in for the review, said it typically takes him from six to 12 hours to do his part in processing claims from Iraq and Afghanistan veterans. That time would be cut 70 percent under a new system, he said.