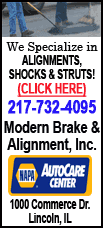 Quinn has asked lawmakers to approve a $400 per month increase in the maintenance fee for veterans home residents. The plan is designed to bring in about $3.5 million to help operate the state nursing homes in Anna, LaSalle, Manteno and Quincy. A spokeswoman for the Illinois Department of Veterans' Affairs says the current $929 per resident monthly maintenance fee hasn't been increased since 1979. Spokeswoman Sabrina Miller says that if the increase is approved by lawmakers, it would go into effect July 1.

Department of Veterans' Affairs Director Dan Grant says the proposed $1,329 rate will cover less than 17 percent of the actual cost of caring for the estimated 1,000 veterans who live at the four homes.

Copyright 2010 The Associated Press. All rights reserved. This material may not be published, broadcast, rewritten or redistributed.