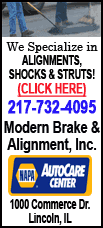 The state-by-state analysis of racial and ethnic differences found that in the East, Hispanics breast-feed more than other women. In some Western states, white women had higher rates, according to the report released Thursday by the Centers for Disease Control and Prevention.
"There seemed to be an East-West breakdown," said the CDC's Cria Perrine, one of the authors of the study.
The reason for the continental divide is not clear. One leading theory has to do with adapting to a new culture.
Past studies have shown that the longer Hispanic immigrants are in the U.S., the more accepting they are of using baby formula. They also tend to adopt worse eating habits and lifestyles for themselves.
"Their health actually begins to decline," said Maeve Howett, a lactation expert at the Emory University School of Nursing who was not involved in the study.
Other potential explanations for the East-West findings could include differences in hospital practices or in state laws that make it easier to breast-feed at work, said Perrine, an epidemiologist.
Breast-feeding benefits both mothers and their babies, health officials say. Breast milk contains antibodies that can protect newborns from infections, and studies have found breast-fed babies are less likely to become overweight than infants who are fed with formula.
The study was based on telephone interviews of about 100,000 women with a child between 19 and 36 months. The interviews were done over a span of five years, through 2008.
Overall, about 73 percent of U.S. moms said they breast-fed their babies, though many give it up after a few weeks or months.
That figure is so high that Howett said it was hard to believe. About 40 years ago, less than a quarter of moms breast-fed, she said. Some women in the new study may have lied out of fear they wouldn't be seen as good mothers, Howett said.