Four of the health system's six affiliates have locations in Lincoln: Abraham Lincoln Memorial Hospital, 315 Eighth St.; Memorial Home Services, 200 N. Chicago; Memorial Physician Services' Family Medical Center, 515 N. College; and Mental Health Centers of Central Illinois and MHCCI's Logan-Mason Rehabilitation Center, 760 S. Postville Drive.

This also marks the fourth consecutive year that Memorial Physician Services has received the award. The first two years it earned the award on its own and the next two as part of the health system.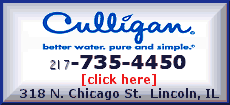 "This achievement would not be possible without an engaged team of employees who are fully committed to our mission to improve the health of the people and communities we serve," said Ed Curtis, president and chief executive officer of Memorial Health System. "I'm grateful for their focus on patient safety, clinical effectiveness and quality of care. It's what all of our patients deserve every time they receive care from one of our six affiliates."
The affiliates are Memorial Medical Center of Springfield, Abraham Lincoln Memorial Hospital of Lincoln, Taylorville Memorial Hospital, Memorial Physician Services, Memorial Home Services and Mental Health Centers of Central Illinois.
"Our employees recognize that our patients are at the center of all we do," Curtis said. "And those who come to us for care can be assured that, as an Employer of Choice, we will continue to provide the patient-centered care they expect and deserve."
The Employer of Choice designation follows a rigorous evaluation process and recognizes Memorial Health System for "demonstrating dedication to a higher level of employee relationships, a level that goes far above and beyond normal practices," said Joyce Gioia, president and CEO of Employer of Choice.
Employer of Choice Inc., of Greensboro, N.C., is an organization comprised of a national team of experts on employee retention and workplace trends.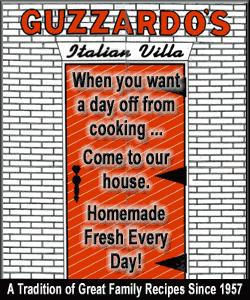 More than 100 health care organizations have applied for an Employer of Choice award since 2001. The designation is awarded to public, private and nonprofit employers that demonstrate effective implementation of best practices in attracting, developing and retaining outstanding people.
"Organizations that earn the right to be called an Employer of Choice typically enjoy a higher level of systemwide performance and continuity, greater work force stability as well as superior levels of customer loyalty and employee satisfaction," Gioia said. "And health care providers that achieve Employer of Choice designation tend to have higher patient satisfaction, greater productivity and lower turnover."
Organizations qualify for the Employer of Choice designation by scoring among the top 10 percent of employers in the following categories: company, culture, enlightened leadership, care of people, growth and opportunity, meaningful work, compensation and benefits, making a difference, employee loyalty, and performance results.
For more information about Employer of Choice, visit www.employerofchoice.com. Employer of Choice is a registered trademark of Employer of Choice Inc.
For more information on Memorial Health System, visit www.choosememorial.org.
[Text from Memorial Health System file]