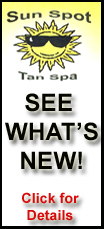 The Dow Jones industrial average rose 9 points Friday. It had been up as much as 68 after European leaders announced a plan to help Greece with its debts. A similar advance and retreat occurred Thursday.
There wasn't a clear reason for stocks' retrenchment Friday. But analysts said the market does need a break from a climb that has now gone on for two months with few interruptions. The Dow has advanced 17 of the last 21 days.
"The market is extremely vulnerable to a pullback," said Christian Bendixen, director of technical research at Bay Crest Partners in New York.
Even with the mixed finish Friday, major stock indexes still managed to rise for a fourth straight week.
The early gain in stocks came after the European Union and International Monetary Fund created a bailout program that will help Greece and other European nations facing rising debt. The deal reached late Thursday will not make money immediately available to Greece, but instead act more as a safety net.
"It reinforces there will be a rescue and support for Greece," said Oliver Pursche, executive vice president at Gary Goldberg Financial Services. "It lays the groundwork for future rescue packages."
Investors have worried that mounting debt problems in places like Greece, Portugal and Spain would spread to other countries and hamper a global economic rebound.
The reassurance that Greece will get aid, if necessary, helped the euro rise against the dollar. The euro hit 10-month lows during the week.
But the gains faded as traders became uneasy after the extended string of advances, which have come on light volume. When trading volume is weak, investors often worry that only a small number of buyers are driving the market higher.
"Investors may be trigger-happy to lock in gains at any sign of selling," said Michael Sheldon, chief market strategist at RDM Financial Group.
The Dow rose 9.15, or 0.1 percent, to 10,850.36. The Standard & Poor's 500 index rose 0.86, or 0.1 percent, to 1,166.59, while the Nasdaq composite index fell 2.28, or 0.1 percent, to 2,395.13.
For the week, the Dow is up 1 percent. It hasn't risen for four straight weeks since August.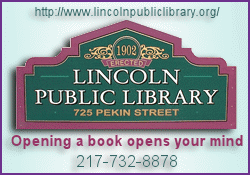 The S&P 500 index rose 0.6 percent and the Nasdaq gained 0.9 percent.
Bond prices rose, pushing down yields. Weak demand at the government's latest auctions for Treasury notes sent prices tumbling and interest rates sharply higher during the week.
The yield on the benchmark 10-year Treasury note fell to 3.85 percent from 3.89 percent late Thursday. The 10-year note is often used as a benchmark for interest rates on consumer loans.
The coming week is a short one for investors. Markets will be closed for Good Friday. But there will be plenty of economic data to digest, including consumer confidence figures on Tuesday and a manufacturing report on Thursday. The government will release its March employment report on Friday, but investors will have to wait to Monday to trade on the news.
Investors brushed aside Friday's final update to the gross domestic product report that showed the U.S. economy grew at a 5.6 percent pace in the fourth quarter, just below the 5.9 percent forecast by economists polled by Thomson Reuters.