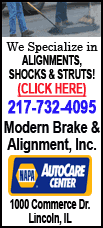 The company announced Friday that it will add equipment and reconfigure the body-making shop at its factory in Ingersoll, Ontario, where it makes the Chevrolet Equinox and GMC Terrain crossovers.
It also will put hundreds of workers back on the clock at a factory in Oshawa, Ontario, and add equipment to the plant so it can make Equinoxes in addition to its current product, the Chevrolet Impala full-size sedan.
GM has been struggling to meet demand for the two crossovers, which are like small sport utility vehicles but built on car underpinnings. When equipped with a four-cylinder engine, the vehicles can get up to 32 mpg on the highway.
So far this year, GM has sold 17,574 Equinoxes and 8,091 Terrains. Equinox sales are up 98 percent from last year, while the Terrain is a newer vehicle and few had been built at this time last year.
Dealers have complained that they can't get enough of the vehicles because they sell as soon as they come off the truck.
Under the plan, which is scheduled to begin in October, the expanded body shop at the Ingersoll plant will crank out more Equinox bodies than the factory can use, even though it is now working around the clock.
The bodies, which are the shell of the vehicle and include the frame, will then be trucked 130 miles east to Ingersoll, near Toronto, where three shifts of workers will paint and assemble the crossovers on the same assembly line that now makes the Impala, said GM of Canada spokeswoman Jennifer Wright.
In addition to recalling the laid-off workers, GM will hire 70 new people for the Ingersoll plant, Wright said.