The Commerce Department reported Friday that the economy grew at a 5.6 percent pace in the October-to-December quarter in its third and final estimate of economic activity during the period.
Even though growth turned out to be a tad less than the government's prior two estimates for the quarter, the new reading still marked the strongest showing in six years.
Many economists, however, think the economy has slowed in the current quarter to about half the pace seen at the end of last year.
Why won't the big growth spurt be repeated? Because the main force behind it is already ebbing.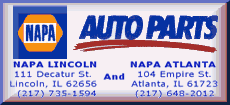 Most of last quarter's growth came from a large bump up in manufacturing - but not because consumer demand was especially strong. In fact, consumer spending weakened at the end of the year, even more than the government previously estimated, contributing to the slightly lower reading on overall economic growth.
Instead, factories were churning out goods for businesses that had let their stockpiles dwindle to save cash. If consumer spending remains lackluster as expected, that burst of manufacturing - and its contribution to economic activity - will fade.
Analysts predict the economy will expand at only between a 2.5 percent and 3 percent pace in the first quarter of this year. The next two quarters should log similar growth, they say.
In normal times, growth in the 3 percent range would be considered respectable. But the nation is emerging from the worst recession since the 1930s. Sizzling growth in the 5 percent range would be needed for an entire year to drive down the unemployment rate, now 9.7 percent, by just 1 percentage point.
Unlike past rebounds driven by the spending of shoppers, this one is hinging more on spending by businesses and foreigners.
Businesses in the fourth quarter boosted spending on equipment and software at a pace of 19 percent, the most in 11 years. Foreigners snapped up U.S.-made goods and services at a pace of 22.8 percent, which propelled exports to grow at the fastest pace since 1996. Both export growth and spending on equipment and software turned out to be stronger than the government's previous estimate last month.
The slower drawdown in businesses' stockpiles accounted for nearly 4 percentage points of the fourth-quarter's overall growth.
But consumers didn't spend as much.
They increased their spending at a pace of just 1.6 percent. That was weaker than the government's prior estimate and was down from a 2.8 percent growth rate in the third quarter.
Although consumer spending is shaping up to be somewhat better in the current quarter, Americans aren't in the mood to go on a spending spree, one of the reasons why the pace of the recovery will be more subdued than in the past. High unemployment, sluggish wage gains, hard to get credit and record-high home foreclosures are all expected to keep consumers relatively cautious.