I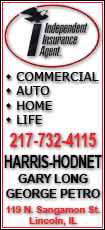 nvestors' reaction was mixed because while the program does provide a backstop, it rules out any immediate loans and lays bare the structural problems in Europe's economic union. Furthermore, while the crisis may be averted, several EU countries face years of slow growth as they try to balance their budgets.
By late afternoon London time, the euro was up 1 percent on the day at $1.3404 - above its ten-month low of $1.3268 earlier.
Stocks, however, showed less enthusiasm. Britain's FTSE 100 benchmark stock index closed down 24.63 points, 0.4 percent at 5,703.02 while Germany's DAX fell 12.9 points, or 0.2 percent, at 6,120.05. The CAC-40 in France ended 11.55 points, or 0.3 percent, lower at 3,988.93.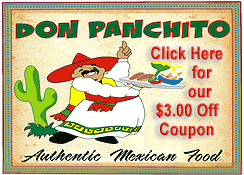 Wall Street traded slightly higher, with investors seemingly unaffected by figures showing that the U.S. economy grew by less than anticipated in the fourth quarter of 2009 - government figures showed the world's largest economy grew by an annualized rate of 5.6 percent in the fourth quarter, down on the 5.9 percent rate previously estimated, but still more than double the 2.2 percent rate seen in the previous three month period.
The Dow Jones industrial average was up 3.03 points, or less than 0.1 percent, at 10,844.24 around midday New York time while the broader Standard & Poor's 500 index rose 0.14 point to 1,165.87.
However, the main focus in the markets remained on Greece following Thursday's confirmation of a financial package for the debt-laden country from its 15 partners in the eurozone.
The deal would provide individual loans from other eurozone countries and funding from the International Monetary Fund. However, it sets out strict conditions, saying it could only be used as a last resort, and requires unanimous agreement of all eurozone members.
The hope is that this backstop facility will help lower Greek borrowing costs, allowing the country to tap the money markets easily without having to fork out too much - early signs are positive as the spread between Greek and German ten year bond yields narrowed back towards 300 basis points from about 330 a day ago.
In the long run that sort of premium would not be acceptable for the Greek government, so all involved parties will be watching how the bond markets move over the coming week or two.
Greece has around euro20 billion of debt maturing over the next couple of months and the last thing it wants is to pay sky-high premiums to borrow in the international bond markets.
Much rests on Greece's next bond sale in the coming weeks; a positive response in the markets could help take the heat off the country as it tries to bring its massive deficit down while a poor response would make it more likely that Greece will have to take advantage of Thursday's agreed package.