"
I'm actually happy to see that there is a trial date and that this will be over soon," he told reporters. "At least this is the beginning of the end."
A military judge, Lt. Col. David Jones, on Friday refused to dismiss charges against the former squad leader, saying defense attorneys failed to show that two generals who oversaw the case were influenced by a top aide who was disqualified under military policy from giving advice because he had investigated the killings on a previous assignment.
Wuterich, 30, is one of eight Marines initially charged with murder or failure to investigate the killings that occurred after a roadside bombing that killed a Marine. Six have had charges dropped or dismissed, and one was acquitted.
Wuterich's trial is scheduled for Sept. 13 on reduced charges of voluntary manslaughter in nine of the 24 deaths and other crimes in the November 2005 shootings in the town of Haditha.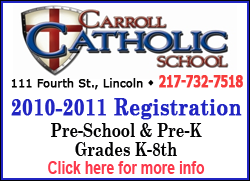 Wuterich, of Meriden, Conn., said it's been a "tough five years." He is doing administrative work at 1st Marine Division headquarters at Camp Pendleton while toward a certificate as a computer technician at Saddleback Community College in Orange County and coaching soccer.
"I try to do things to keep my mind off the case," he said.
Wuterich said he had "mixed feelings" that all the other defendants were exonerated.
"In part, I'm happy for them, but it's tough being the last guy going through this," he said.
At his preliminary hearing, Wuterich said he regretted the loss of civilian lives but believed he was operating within military combat rules when he ordered his men to attack. He declined to discuss the killings with reporters Friday.
An ending of the case would likely have met outcry in Iraq, where many see a lack of accountability for the actions of U.S. troops through the seven years of war.
Abdul-Rahman Najim al-Mashhadani, who heads the Baghdad-based Hammourabi NGO human rights organization, welcomed the ruling.