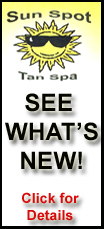 Dick Heller, the plaintiff in the landmark Supreme Court case, had challenged the new regulations, claiming the registration procedures, a ban on most semiautomatic weapons and other limitations violated the intent of the high court's decision.
U.S. District Judge Ricardo M. Urbina sided with the city, saying the Supreme Court decision did not ban reasonable limits on gun ownership designed to promote public safety.
"While the (Supreme) Court recognized that the Second Amendment protects a natural right of an individual to keep and bear arms in the home in defense of self, family and property, it cautioned that that right is not unlimited," he wrote.
The decision by Urbina, who was appointed by former President Bill Clinton, moves the case along what is likely to be a lengthy path through the legal system.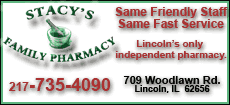 "We fully expect to go the Court of Appeals," said Heller's lawyer Richard E. Gardiner.
Urbina's opinion "misinterprets Heller altogether," Gardiner said, referring to the Supreme Court decision. In particular, he took issue with the judge's observation that the Supreme Court did not explicitly declare the Second Amendment right to be "fundamental."
"It's clearly a fundamental right because it's in the Bill of Rights," Gardiner said.
The Supreme Court struck down a 32-year-old ban on handguns in Washington and a requirement that all firearms, including rifles and shotguns, be kept disassembled or bound by a trigger lock. In the wake of the ruling, the D.C. Council moved quickly to pass new regulations.
The plaintiffs claimed the new process for registering guns - which includes fingerprinting, vision tests, background checks and other requirements, and which limits people to registering one pistol per month - was too burdensome.