W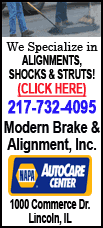 hen the 5-year-old from Guatemala was told they had gone to heaven, a pastor said the boy reacted almost as if he already knew.
"He seems to be kind of in shock - very quiet, very subdued, just watching what's going on around him. Very heart-wrenching," said Leroy Kauffman, pastor of Marrowbone Christian Brotherhood in Burkesville, Ky.
Kauffman said he and other church members rushed to Munfordville Friday after hearing the news about a fatal collision there between a tractor-trailer and a large van carrying Kentucky Mennonites. He knew almost immediately the Eshes were involved because during a church meeting the night before, family members asked the congregation to pray for their safe travels to Iowa, where they planned to attend a wedding.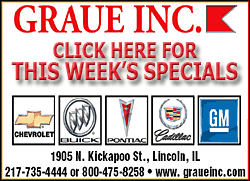 Police credited child safety seats for sparing Josiah and his brother, Johnny, 3, the lone survivors. Kauffman said the boys slept in a truck belonging to a man who witnessed the accident while the truck driver waited for officials to arrive at the scene.
Hearses brought some of the bodies back to Burkesville on Friday night, and church members were preparing to bury them in coming days at graves they would dig by hand at a churchyard cemetery. The only person currently buried there is another family member, John Esh Jr., who died in a snowmobiling accident during a mission in Ukraine.
Even as some fought back tears of grief, members of the closeknit Mennonite community said they were convinced the deaths were somehow God's will.
"It's a little like a tapestry," said Kai Steinmann, 25. "If you focus on one piece, it looks black and bad, but it has to be a part of a bigger whole."
In Kalona, Iowa, a relative of the woman who was to be married said his sister was going ahead with her wedding Saturday despite the tragedy.
Wayne Ropp said his sister, Lorena, had gotten to know the Esh family after meeting John Esh Jr. on the mission trip to Ukraine in 2006 or 2007 when he died in the snowboarding accident. The Esh family had made two previous trips to Kalona and was driving to Lorena's wedding when they crashed.
"It is so extreme, so much bad," Wayne Ropp said.
Ropp said the Eshes were Beachy Mennonites, a different branch from his. But he said both branches share the belief that entry into heaven is immediate and assured for their followers.
"It's joyous, yet the loss of a loved one is sad, tough to bear," Wayne Ropp said.
After the collision, the truck smashed into a rock wall and burst into flames. The driver, the lone occupant, was also killed. Police said he was from Alabama but didn't immediately provide other information.
In addition to John and Sadie Esh, the dead included their children Anna, Rose, Rachel and Leroy and his wife Naomi. Johnny and Josiah are the adopted sons of Leroy and Naomi, along with Jalen. Their adopted son from Utah, Jalen, was also killed. .