The two Indiana men - pilot Arthur Potter, 67, and passenger Frank Granato Jr., 55 - were on board a small plane that crashed in rural Union County on March 5. The red single-engine 2007 Evektor-Aerotechnik SportStar Plus was found in a wooded area about 75 miles northeast of Dayton after the plane failed to make a scheduled refueling stop at the Union County Airport.
The body of Granato, formerly from New Castle, Pa., was sent to Potter's family in Greenwood, Ind., and cremated. Potter's body was sent to New Castle for burial by Granato's family, said Ken Betz, director of the Montgomery County coroner's office in Dayton.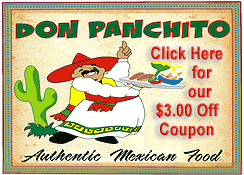 The problem was discovered last week when one of the families reported receiving the wrong personal effects, Betz said.
Potter's wife, Deborah Potter, of Greenwood, Ind., declined to comment Friday. A person answering the phone at Granato's residence in Carmel, Ind., also declined to comment.
Union County coroner Dr. David Applegate responded to the crash scene. He said Friday that the badly injured bodies could not be positively identified and he sent them to the Montgomery County coroner's office for identification from dental records.
Applegate said the Montgomery County coroner's office later told him that body bags used to transport the bodies to their office were mislabeled at the crash scene.
"There was doubt all the way through, because we couldn't positively identify the bodies there," Applegate said. "We thought because of the wallets and clothing that we could make a reasonable preliminary identification and labeled the bags to be helpful."
Applegate said he knew the Montgomery County coroner's office would make the positive identification.
"From now on we will not do any preliminary identification, even on the bags, when there are multiple victims and there is any doubt," he said.