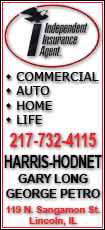 About 150 family members at Pyeongtaek naval base south of Seoul pushed their way past security guards Saturday to confront military officials. Screaming "Liars!" some climbed onto the rescued captain's car as he was driving away.
The Joint Chiefs of Staffs say an explosion occurred in the rear of the ship but the cause of the blast has not been released. Fifty-eight marines were rescued but 46 others are missing.
Relatives say rescued crew members told them the ship was leaky and in need of repair.
THIS IS A BREAKING NEWS UPDATE. Check back soon for further information. AP's earlier story is below.
BAENGNYEONG ISLAND, South Korea (AP) - Military divers plunged into the waters near South Korea's tense maritime border with North Korea to search for 46 missing marines from a naval ship that sank Saturday, but were hampered by fierce waves and high winds, officials said.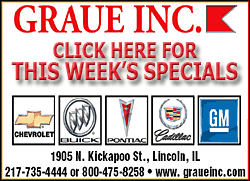 Hopes were fading for the missing crew after an explosion sank the ship in one of South Korea's worst naval disasters. Divers tried unsuccessfully twice to get to the wreckage, Rear Adm. Lee Ki-sik of the Joint Chiefs of Staff told lawmakers.
There was speculation the ship may have hit a wayward mine.
The explosion at the rear of the Cheonan shut down its engine, wiped out power and caused the ship to sink a little over three hours later, the Joint Chiefs of Staff said.
A survivor, Staff Sgt. Shin Eun-chong, 24, told relatives he was on night duty when he heard a huge boom behind him that split the ship apart. The vessel started tilting, and his glasses fell off his face as he hit the deck, relatives at a naval base in Pyeongtaek told The Associated Press.
Military planes and boats were searching the waters near South Korea's Baengnyeong Island where the 1,200-ton Cheonan had been on a routine patrol mission. Among the missing was a marine who had survived a 2002 naval skirmish with North Korea, South Korea's Yonhap news agency said.
"Yells and screams filled the air," witness Kim Jin-ho, a seaman who was on a local passenger ship bound for Baengnyeong, told cable news channel YTN. "Marines on deck were desperately shouting: 'Save me!'"
Despite early fears of an attack, there was no immediate indication that North Korea - which lies within sight about 10 miles (17 kilometers) from Baengnyeong - was to blame, the Joint Chiefs said. Still, troops kept a vigilant watch.
The ship went down near a disputed maritime border that has been the site of three bloody skirmishes between the two Koreas, which remain in a state of war because their three-year conflict ended in a truce, not a peace treaty, in 1953.
President Lee Myung-bak ordered officials to quickly determine what caused the ship to sink and make all efforts to rescue the crew, spokeswoman Kim Eun-hye said.
Joint Chiefs spokesman Park Seong-woo said the military will issue a judgment on the cause of the accident after rescue teams search and salvage the vessel for analysis.
"At this point, all scenarios reported by media - missile attack, internal explosion, torpedoes - are possible causes," said 1st Lt. Baek Jae-woo, a lecturer on vessel structure and design at the Republic of Korea Naval Academy. He said it won't be clear what caused the explosion until the ship is towed.
The process could take weeks. In 2002, it took the military 17 days to salvage a 130-ton vessel struck in a surprise attack by North Korea, the Joint Chiefs said.