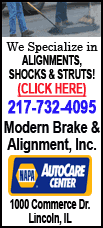 Backed by the U.S. as Iraq's prime minister in 2004, Allawi seemed doomed politically by his American ties when his party was trounced at the polls the next year. But he positioned himself as an alternative to religious-tinged politics, and the election results announced Friday make him the front-runner to be the country's next prime minister.
Allawi does not easily conform to the sectarian boundaries so often associated with Iraq's fragile postwar experiment with democracy. A Shiite by birth and a surgeon by training, he is seen by many as the man who can bridge Iraq's sectarian divide after years of bloodshed that left the country physically and psychologically shattered.
At the same time, he's also been jokingly referred to as "Saddam without a mustache" by Iraqis who feel the country needs a strong ruler. He did little to dispel the myth that he personally shot insurgents during his brief tenure as Iraq's first postwar prime minister.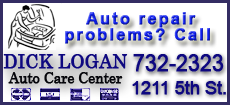 Allawi's pitch was for a broad coalition centered on national identity rather than religious sect. Perceived ties of religious Shiite coalitions to neighboring Iran have alarmed many urban and educated Iraqis.
"He is a secular nationalist, far different from the Shiite Islamists. And this appealed to most Sunnis and smaller Shiite constituencies," said Michael Hanna, a Middle East analyst at the Century Foundation. "He became a vehicle for Sunni and other secularist expression."
Despite being a Shiite, Allawi has long called for a greater say for the Sunni minority that ran Iraq for decades until the U.S. invasion in 2003. A former member of Saddam's Baath party, he survived an assassination attempt believed to have been ordered by the then-ruler and went on to establish an opposition group aimed at overthrowing Saddam's government.
During this year's campaign, Allawi allied himself with prominent Sunni leader Saleh al-Mutlaq, who like Allawi is a vocal critic of Prime Minister Nouri al-Maliki. Al-Mutlaq was eventually barred from running along with some 500 other candidates because of alleged ties to the now-outlawed Baath party - a move that many Sunnis felt was aimed at disenfranchising them.
Allawi's tenure as prime minister was marked by allegations of widespread corruption, and he was criticized during his parliamentary term for failing to show up to sessions.
During the election campaign he was criticized for spending time outside the country in such places as Saudi Arabia, where his warm welcome was cited as a signal that an Allawi-run government would be met with wide support in the Sunni Arab world. Many in the region have shunned al-Maliki's government, fearing a Shiite-led country with ties to Iran.
A fluent English speaker, Allawi has kept his family in London instead of bringing them to Baghdad for fear of assassination attempts. While supporters were ecstatic on the streets of Sunni neighborhoods in Baghdad, the atmosphere at his headquarters was a mix of jubilation and tension as armed guards in camouflage uniforms encircled the area in vehicles. Many fired into the air in celebratory gunfire.