The settlement, to which the Obama administration agreed last month, has been hailed as the final chapter in a decades-long struggle by African-Americans who say they faced discrimination from local USDA offices in trying to get loans or other aid that routinely went to whites.
But it included a clause allowing plaintiffs to back out if money wasn't appropriated by March 31 - a timeline that Congress will miss after adjourning Friday until mid-April.
Following years of wrangling, the plaintiffs still have strong incentive to stick with the deal. But John Boyd, a lead advocate for black farmers, said he doesn't know if the dozens of lawyers working on the case can hold together, particularly after some wanted much more money. He said the administration and congressional leaders are not making it a priority.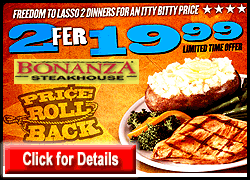 "When we entered into this agreement, the administration agreed to put this on fast track. That was one of our reasons for taking this deal," he said.
Agriculture Secretary Tom Vilsack responded Friday that he and others are working hard at resolving the issue, a task that has been complicated by finding a way to pay for the settlement and by the Democratic health care overhaul that has dominated lawmakers' attention recently.
"The president is committed to it. I am committed to it and we're going to get it done," Vilsack said. "For anyone to suggest that is not happening, that's just not accurate."