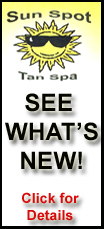 "This makes a tremendous difference in the lives of Americans," House Speaker Nancy Pelosi, D-Calif., said at a Capitol Hill ceremony. The House GOP leader, Rep. John Boehner of Ohio, bitterly opposed the overhaul to the end, called it a "grim moment for millions."
The last legislative chapter in the wrenching debate came Thursday night when the Democratic-controlled House passed, for the second time, a package of fixes to the bill that Obama had signed two days earlier. The measure includes better benefits for older people and low-income and middle-class families.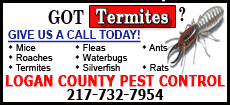 Taken together, the two bills extend coverage to 32 million uninsured Americans and aim to crack down on unpopular insurance industry practices, such as denying coverage for people with medical conditions, and to reduce federal deficits by an estimated $143 billion over a decade.
Most Americans would be required to buy insurance for the first time or face penalties if they refuse.
The second of the two bills also presented Obama with another victory, stripping banks and other private lenders of their ability to originate student loans in favor of a system of direct government lending.
Obama was expected to sign the measure early next week.
In the hours ahead of the vote lawmakers reported isolated threats of violence from a volatile public.
The vote was 220-207, as majority Democrats prevailed despite 32 defections and no Republican support. The same bill had passed the Senate earlier in the day 56-43, with all voting Republicans and three Democrats voting "no."
The fix-it bill was slightly changed by the Senate from a version that passed the House last weekend. That made Thursday night's second vote by the House necessary because both chambers must approve identical legislation before the president can sign it.
In Iowa on Thursday to trumpet the benefits of the legislation, Obama said, "We made a promise. That promise has been kept."
"From this day forward, all of the cynics, all the naysayers - they're going to have to confront the reality of what this reform is and what it isn't," the president said. "They'll have to finally acknowledge this isn't a government takeover of our health care system."