Today's Highlight in History:
On March 27, 1977, 583 people were killed when a KLM Boeing 747, attempting to take off, crashed into a Pan Am 747 on the Canary Island of Tenerife (ten-uh-REEF').
On this date:
In 1513, Spanish explorer Juan Ponce de Leon (hwahn pahns duh LEE'-ohn) sighted present-day Florida.
In 1625, Charles I acceded to the English throne upon the death of James I.
In 1794, Congress approved "An Act to provide a Naval Armament" of six armed ships.
In 1836, the first Mormon temple was dedicated, in Kirtland, Ohio.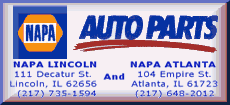 In 1884, the first telephone line between Boston and New York was inaugurated.
In 1945, during World War II, General Dwight D. Eisenhower told reporters in Paris that German defenses on the Western Front had been broken.
In 1958, Nikita Khrushchev became Soviet premier in addition to First Secretary of the Communist Party.
In 1964, Alaska was hit by a powerful earthquake and tsunamis that killed about 130 people.
In 1980, 123 workers died when a North Sea floating oil field platform, the Alexander Kielland, capsized during a storm.
In 1990, the U.S. began test broadcasts of TV Marti to Cuba, which promptly jammed the signal.
Ten years ago: The Supreme Court decided the federal government could deny food stamps and other welfare benefits to people who live permanently in the United States but who are not citizens. DaimlerChrysler AG announced it would buy 34 percent of Japan's Mitsubishi Motors Corp.
Five years ago: Pope John Paul II delivered an Easter Sunday blessing to tens of thousands of people in St. Peter's Square, but the ailing pontiff was unable to speak and managed only to greet the saddened crowd with a sign of the cross. In a live Internet interview with the Rev. Jesse Jackson, Michael Jackson declared himself "completely innocent" of child molestation charges, and said he was the victim of a conspiracy.